SERVICES
All State Security Provides Professional Security Services Specific to Your Needs
For nearly 15 years, All State Security is the recognized leader in the security industry. We pioneered many security standards used to keep businesses and communities safe. Whether it's an office building, chemical plant, college campus, bank, hospital or a gated community, you will find highly trained All State Security agents standing guard.
We offer a wide variety of services for all your security needs.
| | |
| --- | --- |
| Short term | 24-hour mobile patrol |
| Long term | Bicycle/Golf cart patrol |
| Special events | Standing site officers |
| Standing guard | Residential vacation checks |
| Mobile checks | Employee escorts |
| Unarmed guards | Lockouts |
---
24 Hour Mobile Patrol Gives You Piece of Mind
Our fully marked vehicles and uniformed officers provide a professional security presence on your property. Our patrol vehicles are fully equipped to give you the highest level of deterrence and safety to your facility.
We use high band radios and cell phones to transmit information quickly to our 24-hour dispatch center. We equip our vehicles with fire suppressant, first aid kits, chains, locks, and all the emergency roadside equipment needed to assist anyone in distress.
We equip our vehicles with GPS units to monitor speed and location during patrol. We hire the best to provide you the best, but we want to take the extra step to assure your needs are being met.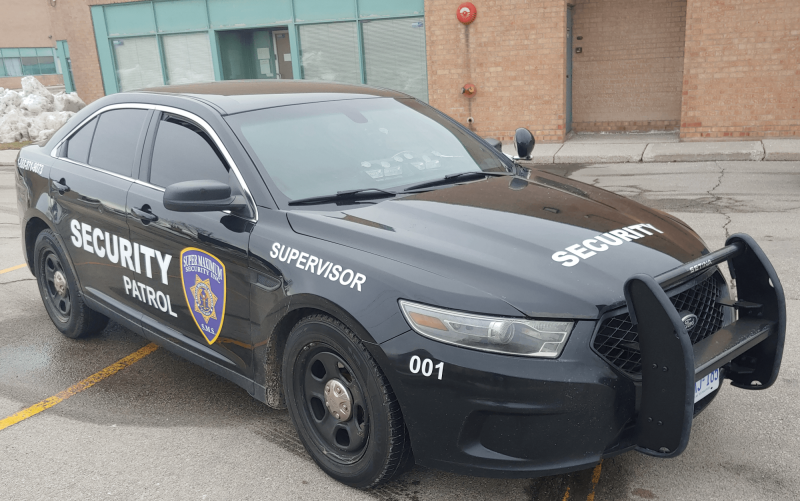 A major component, to deter crime, is random checks. Guards on a set pattern provide criminals a schedule to commit a crime. Our "Random Check Protocol" ensures protection of your establishment at the highest degree. Once we arrive, our guards perform the duties you asked us to do. From simply spotlight checks, to knowing the color of water in your pool, we are here for you.
You are hiring us with certain expectations in mind…we strive to go above them.Bicycle / Golf Cart Patrol…Complete Mobility to Meet Your NeedsFor immediate response in a parking lot setting, you can't beat bicycle or golf cart patrol. This is the quickest way to get from point "A" to "B". Our bikes and golf carts are professionally marked with highly visible uniformed officers.
---
Standing/Site Officers are NOT Just a Guard But a Positive Aspect to Your Establishment
Our professional guards standing post at your facility promotes safety and deters crime. All State Security uniforms are professional in appearance, highly visible, and demand respect.
A patron aware of our guards standing post knows you care for the safety and security of your customers. This adds an extra element into your marketing plan.
All officers are required to submit a daily activity report (DAR). This documents unusual or suspicious activity during their shift, action taken if any, and notes any safety concerns (IE: exterior lighting inoperative, etc.).
Our officers check for locked doors, escort employees to their vehicles, and enforce local ordinances, such as skateboarding, loitering/trespassing, panhandling, and parking.
---
Officer Accountability for Your Safety and Ours
In addition to the mobile patrol GPS units, we have the capabilities to implement an Electronic Tour Accountability System on your property for standing or mobile patrol officers (additional fees apply). We place several small sensors in designated areas around your property. Officers are required to touch these sensors with an electronic wand each time they visit your location.
This information is downloaded into a secured computer at the end of each shift. Each generated report is reviewed and confirmed by the management staff. This report is also available to you by request.
On Vacation or Away from Home? Rest Assured All State Security is Here to Help
Marked vehicles and uniformed officers are the best deterrents to vandalism, property damage, or theft. No security camera stops crime on the spot, but we do.
In addition to a security presence, we also pick up your paper and mail, and place it in a predetermined location. Upon your return, a detailed report is generated to show all activity while you were away.
---
Employee Escorts is Your Low Cost Way of Telling Employees Their Safety Matters
Our employee standby service is very popular for businesses with late night shifts. When closing for the evening or during shift change, our mobile patrol officer is there to ensure your employees arrive at their vehicle safely. This is a great service for night deposits.
---
Locked Out…No Problem
We provide an after-hours lockout service for commercial and residential properties.
We are here to serve you as we have for the past 15 years.